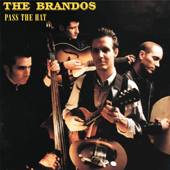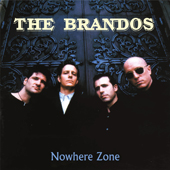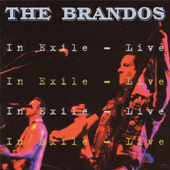 Seit nunmehr über 30 Jahren begeistern
THE BRANDOS
mit handgemachtem Rock & Roll, der bluesgetränkte Gitarrenattacken enthält, gemischt mit Country- und Folk-Anleihen, die tief in der amerikanischen Musiktradition verwurzelt sind.
THE BRANDOS
, die von dem Film "The Wild One" derart begeistert waren, dass sie sich nach dessen Hauptdarsteller Marlon Brando benannten, formierten sich 1986 in der Besetzung David Kincaid (voc, g, mand, banjo), Ed Rupprecht (g), Larry Mason (dr) und Ernie Mendillo (b, voc) in New York City.
Auf dem 96er Album Pass The Hat präsentierten sich die Brandos in veränderter Besetzung, denn Rupprecht, Mason und Kempner waren ausgeschieden und durch Frank Funaro (dr, Del Lords) und Frank Giordano (g) ersetzt worden. Das "rauhe, erdige und kraftvolle Meisterwerk" (ME/Sounds) enthielt wieder jede Menge Rock-Hymnen, von denen das folkige "Tell Her That I Love Her", der Titeltrack "Pass The Hat" und das erdige "You'll Still Be Mine" besonders herausragten. Außerdem waren auf dem Album mit "German Skies", "Let The Teardrop Fall", "The Siege" und "The Other Side" vier Songs vertreten, die von dem unveröffentlichten Album Trail By Fire stammten und für Pass The Hat neu aufgenommen wurden.
Die Neuauflage enthält neben den 10 Original-Stücken die drei Bonustracks "Union Dixie/Gettysburg", "Green River" und eine Akustik-Version von "We Are No Man".
In der Besetzung Dave Kincaid, Ernie Mendillo, Frank Giordano und Frank Funaro erschien im Oktober 1998 das Album Nowhere Zone. Das Album war "eine Rückkehr zum klaren amerikanischen Rock" (Pressetext). Von den Fans besonders herbeigesehnt, enthielt die CD die verbliebenen sechs Songs der unveröffentlichten Platte Trail By Fire.
Die Neuauflage enthält neben den 10 Original-Stücken die drei Bonustracks "Twenty Flight Rock", ein Cover von Eddie Cochran, den Chuck Berry-Song "Have Love Will Travel" sowie das John Fogerty-Stück "Sinister Purpose".
Immer wieder wurden die Brandos aufgrund der Stimme von Kincaid mit John Fogerty und Creedence Clearwater Revival verglichen, und ganz im Stile von CCR klang auch die CD In Exile – Live. Das packende Live-Dokument, mitgeschnitten in der Besetzung Dave Kincaid, Ernie Mendillo, Scott Kempner und Frank Funaro am 20. und 21.12.1994 in Amsterdam und Utrecht, enthält kraftvolle, funkensprühende Songs aus den vorangegangenen Studio-Alben sowie das Traditional "The Recruiting Sergeant".