PARSONS, JOSEPH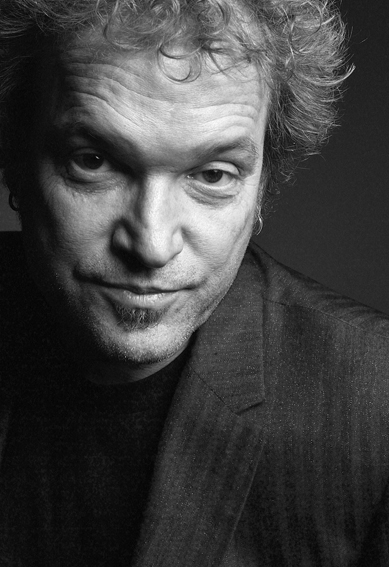 Obengenannter Künstler ist auch zu hören auf folgenden Alben / Artist also worked on the following records:

At Mercy's Edge, die neue CD von JOSEPH PARSONS, enthält zahlreiche Arena-taugliche Hymnen, die darauf warten, sich mit Gewalt den Weg aus der Quarantäne zu bahnen. Während die Welt gerade ins Stocken gerät, nimmt uns das Album mit auf eine Abenteuerreise: Vom Opener "Greed on Fire" bis zum Höhepunkt "Mercy's Edge" - die Stücke strotzen vor Energie!

Jetzt, in seinen Fünfzigern, liest sich der Lebenslauf des US-amerikanischen Songwriters wie eine künstlerische Ausdauerübung, wie eine lange Autofahrt. An manchen Tagen mischen sich Zweifel in seinen Gefühlscocktail - aber Zweifel sind menschlich. Das neue Album erinnert an sein früheres Werk, klingt aber reifer, wenn auch bisweilen roh und rauh; es enthält dreieinhalbminütige Tauchgänge in Themen wie hemmungslosen Kapitalismus, Krieg und Trostlosigkeit, aber auch Liebe und Hoffnung sowie Politik. Seltsame Charaktere bevölkern es - irgendwie fehlerhafte Personen, die aber meist einen guten Kern haben.

Das Alter hat auch Vorteile: Parsons' Stimme und die Band klangen nie besser! Seine vielen Albumveröffentlichungen und herausragenden, emotionalen Live-Shows verbinden sich auf inspirierende Weise mit dem Publikum in ganz Europa und seiner ursprünglichen Heimat, den Vereinigten Staaten von Amerika.

An der Kraft, die die Band, bestehend aus Ross Bellenoit (Gitarre), Sven Hansen (Schlagzeug), Freddi Lubitz (Bass) und Joseph (Gesang, Gitarre), auf der Bühne ausstrahlt, merkt man, dass die Musiker schon lang zusammen spielen. Den starken Zusammenhalt innerhalb des seit 2008 bestehenden Quartetts kann man spüren. Im Jahr 2019, zwischen dem deutschen und italienischen Teil ihrer Tournee, nahmen die Vier sich Zeit, die Essenz der Band bei Aufnahmesessions in Deutschland und Slowenien einzufangen. Daraus entstand At Mercy's Edge. "Das Aufnehmen während der Tour ist ein wahrer Luxus, da wir musikalisch voll engagiert, konzentriert und fokussiert sind. Die Band ist in Topform und wir haben eine tolle Zeit miteinander. Reisen regt die Sinne an, versetzt dich in einen anderen Gemütszustand und bringt ein zusätzliches Gefühl in die Musik. Eine wunderbare Art, Platten zu machen!", sagt der sonst eher zurückhaltende Parsons.

Das Uncut Magazine (UK) nennt ihn zu Recht einen "erfahrenen Emotionenhändler". Und Radio Bremen (DE) erklärt seine Musik als "dynamisch, intensiv und berauschend".

Parsons lebt in Nordostdeutschland. In der westpommerschen Stadt Parchim — und in Berlin — verbringt er seine Zeit. In dem historischen Haus aus dem späten 16. Jahrhundert, das der Auswanderer mit seiner Frau und seinen Kindern bewohnt, schreibt er Songs. In seinem 2017 selbst gebauten Studio nimmt er sie auf. Parsons, der oft in die USA reist, sagt: "Ich gehe gern in die USA, aber ich liebe es, nach Deutschland zurückzukehren."


---

At Mercy's Edge, the latest CD from JOSEPH PARSONS, comes complete with arena-ready anthems bursting to break free of quarantine. While the world may be stalled, step up and take the ride from the opener "Greed on Fire," all the way to the pinnacle at "Mercy's Edge."

Now in his 50s and committed for the long haul, U.S. songwriter Joseph Parsons' resumé reads like an exercise of artistic endurance - or futility depending on the day. The album is reminiscent of his earlier work, but seasoned, raw and rougher around the edges; with three-and-a-half-minute deep dives into our worlds' unfettered capitalism, hope, desolation, war, love, politics and stories of flawed, yet potentially redeemable characters.

With the benefits of age, Parsons' voice and the band (Ross Bellenoit (guitar), Sven Hansen (drums), and Freddi Lubitz (bass) have never sounded better. His prolific album releases and standout live shows connect in a personal and inspirational way with the audiences throughout Europe and his original homeland, the United States.

The band, together since 2008, exude a powerful brotherhood on stage. In 2019, between German and Italian concert tour legs, they took time to capture that essence in recording sessions in Germany and Slovenia. The result is the latest release At Mercy's Edge. "Recording while on tour is a real luxury as we are musically fully engaged and focused. The band is in top form and we are having a blast hanging out with each other. Traveling excites the senses, brings an x-factor & extra mojo to the music. A wonderful way to make records!" says the reserved Parsons.

Uncut Magazine (UK) rightfully calls him an "experienced dealer in emotions". And Radio Bremen (DE) declares his music to be "dynamic, intense & intoxicating."

Ex-pat Parsons lives a private life with his wife and kids in northeast Germany. Living in a historic house from the late 16th century, he splits his downtime between the western Pomeranian town of Parchim and Berlin. He writes and records out of a personal studio he built in the back of their home in 2017. Often traveling to the U.S.A., Parsons says, "I like going to the States, but I love coming home to Germany".