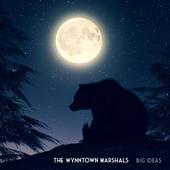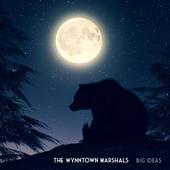 This is a pre-order. The official release date of the CD and vinyl-LP is September 2, orders through the Blue Rose mailorder will exclusively shipped on August 19! If you want to order other items please place a separate order so those items are not delayed.

Seven long years after the The End Of The Golden Age, THE WYNNTOWN MARSHALS are back with a new studio album!
Big Ideas, the fourth full-lenth studio album by Edinburgh-based quintet, will sound immediately familiar to those who know the band, and serves as the ideal introduction for those who are less familiar with their output. Four years in the making, the album features ten tracks covering jangling, forthright, radio-ready power pop, rugged, rootsy rockers, moody guiatr workouts and stetely ballads – all underpinned by the heartfelt, poetic wordplay that the band are well-known for.
The Marshals have, like the rest of the planet, been through some challenges in recent times – and some of the lyrical content is inevitably shaped by the events of the past two years (the title strack and "Disappointment" in particular), but – like the protagonist in the middle eight of the nostalgic, bittersweet album track "Tourist In My Hometown" – the band have 'emerged unbroken, smarting from the pain'.