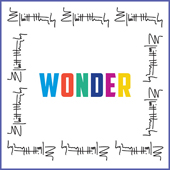 ELLIOTT MURPHY in his own words to his new album:
What number album of mine is my upcoming release Wonder? Well … I wonder … maybe something like my 40th or if you include the 10 albums of the Vintage series maybe it's my 50th? But who's counting anyway? All I know is that my new album Wonder will be released on 23 September 2022 and I think it's a special one, a musical and lyrical trip down memory lane and right on into the unknowable future. In 1975 somewhere in the lyrics of "Deco Dance" (from the album Night Lights) I wrote, "The past is the only thing that lasts if you move too fast…" and I wonder if I have moved too fast? It certainly doesn't feel that way when we're stuck in a traffic jam on the Autobahn but in a way these past 50 years have flown by. Which speaking of 50th anniversaries, 2023 will mark that heavy milestone of my own career but more on that when we get closer to it…
I chose September 23 as the release date for Wonder because it's a Friday and traditionally new albums are always released the last day of the working week (why I have no idea, but I'm not one to fight tradition) and also because it is the birthday of my dear friend Bruce Springsteen who (in my humble opinion) put the smile on the face of rock 'n roll when things were getting pretty decadent and overly-self-indulgent in the late 60s and very early 70s. Last time I saw him I played "Hope (In Your Eyes)" for him and he gave me a thumbs up so that gave me… hope as well. Bruce taught me to always put my fans first (and that's what I've always tried to do) so a big Buon Compleano to you my friend!


Why Wonder? Well … because it's my first post-Covid album and because I wrote (or co-wrote with Olivier Durand) most of the songs on the album during the dark early days of the pandemic. The album begins with "Hope (In Your Eyes)" and ends with "I Know There's A Place" so I think you can rest assured that there is an optimistic message within this new batch of songs although there are also tracks such as "Raindrops", "Hailstones" and another one-word title "Lonely" which convey a plethora of emotions like those we've all been dealing with since this nasty virus decided to become our long-term global roommate.
Wonder was produced and mixed by Gaspard Murphy and is my real first studio album of original songs since 2017's Prodigal Son. Besides my long-time cohort Olivier Durand (who has now been playing guitar with me for more than half my career!) the album features (among others) Melissa Cox on violin and Alan Fatras on drums along with a special guest appearance of the incredible BJ Scott on backing vocals. BJ, you might remember, sang on my 1996 break-through album Selling The Gold and although they weren't in the same room at the same time did sing with Bruce Springsteen on "Everything I do (Leads Me Back To You)" from that album.
Wonder is full of memories and references from my youth and if anyone has any questions about the lyrics please send them to info@elliottmurphy.com as we plan on including all the lyrics on my website www.elliottmurphy.com along with French translations. And if there is anyone out there who would like to take on the job of translating the twelve songs of Wonder into other languages (Spanish, Italian, German…even Japanese!) please let us know and we will be very grateful here in Murphyland, where it's a true tower of Babel as far as language goes.