Mailorder English
30. September 2017
With the 84th edition of the Blue Rose mailorder exclusive CD series ""Blue Rose Nuggets"" season 7 is complete. It again includes songs from current Blue Rose releases plus tracks from the extensive 600 albums catalog as well as a previously unissued live recording by Micky & The Motorcars.
Tracklist:
1. PETER BRUNTNELL – Long Way From Home / taken from the album "Nos Da Comrade" (BLU DP0699)
2. GREG TROOPER – Dreams Like This / taken from the album "Upside-Down Town" (BLU DP0531)
3. WILLIAM CLARK GREEN – Remedy / taken from the album "Rose Queen" (BLU DP0630)
4. THE WOOD BROTHERS – Two Places / taken from the album "Paradise" (BLU DP0678)
5. JESS KLEIN – Dear God / taken from the album "Learning Faith" (BLU DP0637)
6. CORDOVAS – Louisiana Hurricane / taken from the album "Cordovas" (ROOTSY 143)
7. JON DEE GRAHAM – Holes / taken from the album "Full" (BLU DP0391)
8. LEEROY STAGGER – Angry Young Man / taken from the album "Dream It All Away" (BLU DP0668)
9. THE GREAT CRUSADES – King Of The Altered States / taken from the album "Until The Night Turned To Day" (BLU CD0695)
10. THE WYNNTOWN MARSHALS – Snowflake / taken from the album "After All These Years" (BLU DP0698)
11. AMERICAN AQUARIUM – Northern Lights / taken from the album "Burn.Flicker.Die." (BLU DP0586)
12. DRIVEWAY – Always / taken from the album "Driveway" (BLU CD0339)
13. HANNAH ALDRIDGE – No Heart Left Behind / taken from the album "Gold Rush" (ROOTSY 146)
14. THE BRANDOS – These Troubled Times / taken from the album "Los Brandos" (BLU DP0670)
15. MICKY & THE MOTORCARS – Love Is Where I Left It / recorded live at the "Red River Saloon" in Heilbronn/Germany on September 23, 2013 (previously unreleased)
15. September 2017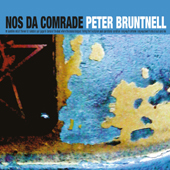 If you ask the likes of Peter Buck, Scott Mccaughey, Willy Vlautin, Jay Farrar, John Murry or Kathleen Edwards they'll all agree that
Peter Bruntnell
is a writer with rare and mysterious qualities, as a result of which Peter has toured extensively with Son Volt, Kathleen Edwards and Richmond Fontaine at the request of the artists.
When NME claimed that "Peter Bruntnell's records should be taught in schools", they were referring to the particular appeal of the quiet Devonian's songwriting craft. This new record returns emphatically to the earliest days of Bruntnell's career, a full-on electric psych-rock experience.
Recorded between February and June 2015 and self-produced by Peter, Nos Da Comrade (which means "Good Night Comrade" in Welsh) was recorded in Bruntnell's home studio in deepest Devon, and in the village hall in the idyllic village of Mortehoe, where the band simply set up and blasted out the tunes: Mick Clews (drums), Peter Noone (bass), James Walbourne (guitar), Dave Little (guitar), Dai Godwin on backing vocals and Peter Linnane (mastering engineer) on string machine.
Peter Bruntnell has a unique 'way with a tune' like no other contemporary artists. The most interesting thing about his music, and part of the reason for his devoted following, is the indefinable knack the songs have of locking into one's emotions in an elusive, intangible but deeply affecting way.
03. September 2017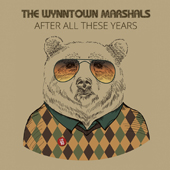 Three studio albums into the
Wynntown Marshals
' career, the band mark a decade together with the release of a new album entitled
After All These Years
. Primarily a retrospective look back at some of the recorded highlights of the past ten years, the 16-track collection also includes 3 new, previously unreleased tracks which set the scene for the next chapter in the band's history.

The Marshals released their self-financed debut EP in 2008. Shortly after this, when invited by a New Jersey-based record label to submit a song for a 'Hair Metal' tribute album, the Marshals chose to reinterpret L.A. Guns' homage to Jayne Mansfield, "Ballad of Jayne"; reimagining this glam-rock ballad as a swaggering roots-rock workout, replete with pedal steel, 12-string guitars, and twanging Telecaster. This cover version instantly captured the attention of legendary British broadcaster 'Whispering' Bob Harris, who playlisted the single and championed the band on his BBC Radio 2 show. This led to a live session on the show and previously-closed doors began to open for the band around the UK and in mainland Europe.
Westerner, the band's debut long-player, was released in May 2010 and was a success with critics across Europe and beyond. A review on the Belgian Americana website 'RootsTime' proclaimed the album as "the best alt.country album from Europe ever". At this point, the Marshals started to attract the attention of promoters in Europe, and hit the road in earnest, playing gigs throughout the UK and making their first forays in to the Netherlands, Spain, and Germany, building a strong, loyal following. Support slots with Americana luminaries such as Jason & The Scorchers, Richmond Fontaine, and Chuck Prophet followed.
25. August 2017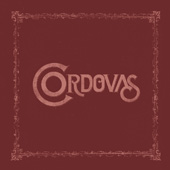 Take one part Laurel Canyon – LA 1969, one part The Band – Woodstock 1971 and one part Grateful Dead – San Franscisco 1971. That is the classic and magic recipe of great rock music. It may sound simple, but we've seen so many bands try it and fail miserably. But don't despair – here's Cordovas! A Nashville based band that, with seemingly unlimited skill and feeling, manage to not only recreate, but also develop the this magnificent musical heritage.
With a bunch of great songs and harmony vocals like it were the seventies, the self released debut album of Cordovas was released in 2012. They did one tour and sold the 1000 copies they printed right away. And then the band disappeared and left behind a bunch of fans that suddenly realized that their new favorite band probably did't exist.
About a year ago we picked up a rumor that Corovas were back on the roads and doing great. It turned out that the three year hiatus was exactly what the band leader and musical genius Joe Firstman needed to fulfill his vision of creating the best band in the world.
This is a dream come true! Rootsy Music is proud to a rerelease of the amazing debut album on CD and vinyl (for the first time ever).
25. August 2017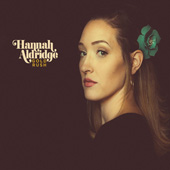 In literature and in songwriting, the American South is where writers go to face their fears. Hannah Aldridge doesn't just dip her pen into the well of the South, the Muscle Shoals native embodies it. With every song, she's facing down demons of a life once lived from substance abuse to failed relationships and scars from the lashes of the bible belt.
"Gold Rush" is Hannah Aldridge's second album, a follow up to her 2014 debut "Razor Wire." While that album launched her career, drew the attention of music writers and sent her touring across the world, "Gold Rush" shows a more mature and introspective artist with more life experience – and music experience – under her belt.
The honesty Hannah Aldridge crafts into each track is off-set by her stubborn, maybe defiant, nature, which gives her music a hopeful silver lining.
"I start writing with 'this is how I'm feeling and I need to talk about it.' Doing that helps me sort out my own thoughts on it. My music is an introspective look at the things that happened in my life. It's me trying to sort through and put feelings into words," she said.


Hannah Aldridge is the daughter of Muscle Shoals legend Walt Aldridge. An Alabama Music Hall of Famer, Walt Aldridge is a prolific and decorated songwriter of countless Number One and Top Ten hits recorded by the likes of Lou Reed, Reba McEntire, Travis Tritt, Earl Thomas Conley, Ricky Van Shelton, Ronnie Milsap, and Conway Twitty.
Mixing her personal life and the sounds of her hometown, Hannah Aldridge's new album also draws in influences from across the rock genre. Working with people with one foot in country music and one foot in rock, Hannah Aldridge makes a fresh kind of Southern Rock styled by Southern Gothic storytelling. You can hear it in "Gold Rush"'s ode to burning out, or in the yearning of "Burning Down Birmingham", and anthem-for-the-lonely "No Heart Left Behind" – a track that is shot-through with wild riffs.
Recorded at Creative Workshop in Nashville, Hannah Aldridge worked with Muscle Shoals writers such as Mark Naramore, Tosha Hill, Matt Johnson and Brad Crisler and artists such as Andrew Combs, Ashley McBryde, Don Gallardo, Ryan Beaver, and Sadler Vaden on "Gold Rush." She teamed up with Jordan Dean and M. Allen Parker, who were instrumental in working on her new album, and finally finishing by calling on her Dad, Walt Aldridge, to master the record. In total, Hannah Aldridge compiled a team of distinct talents to work with her. With their help, Hannah Aldridge has put together a progressive, creative and memorable body of work.
"It's about being self-destructive," Aldridge said of her new album. "That is the underlying tone. The album goes back to when I was younger, and after touching on that, to now. In 'Aftermath,' the very first line is: 'I was born in a crossfire.' It starts from day one."
27. Juli 2017
You can't overlook the "9", proudly displayed on the inner sleeve of Until The Night Turned To Day, the new album by the Great Crusades. This powerful four-piece from Chicago has been delighting audiences in Europe for 20 years, racking up more than 20 cross-Atlantic journeys. The Great Crusades have established themselves as a thrilling live act but while that reputation is well-deserved, it overshadows their achievements as recording artists. They are rarely perceived as the intelligently rocking, versatile, insightful-lyric-writing band that they are. Just in time for their early-summer tour, the band drop their 9th album Until The Night Turned To Day. After many years on Glitterhouse, this is their second album for Blue Rose Records and an apt successor for the much-lauded Thieves Of Chicago from 2014.

The Great Crusades were founded more than twenty years ago by band leader, singer, lyricist and guitarist Brian Krumm. As a front man with a powerful voice and performance he reminds us of Mark Lanegan, Nick Cave, Tito Larriva, Gary Floyd (Sister Double Happiness), John Kay (Steppenwolf), Joe Pena (Greyhound Soul) and Guy Kyser (Thin White Rope): an instantly recognizable shouter/singer/storyteller with a charismatic presence. After their first album from 1997, The First Spilled Drink Of The Evening, and moving from the rural midwest to Chicago, Krumm found a stable and as yet unchanged band formation with guitarist/keyboarder Brian Leach, bassist Brian Hunt and drummer/keyboarder Christian Moder to record the second album Damaged Goods (2000) with. These four also played on the following (Glitterhouse) albums Never Go Home (02), Welcome To The Hiawatha Inn (04), Four Thirty (06), Keep Them Entertained (07) and Fiction To Shame (10) as well as the aforementioned Blue Rose debut Thieves Of Chicago. On Until The Night Turned To Day they are supported by Brian Wilkie (pedal steel), Jake Brookman (cello) and singer Katie Todd.